California Road Trips –
When taking a scenic road trip drive to the Santa Ynez Valley from Southern California you have two choices. Take the mountain route up Highway 154 when you get to Northern Santa Barbara, arriving in the township of Santa Ynez; or stay on Highway 101 up the coast, arriving in Buellton, or Los Olivos a little further, or Los Alamos a little further still. Both drives are spectacular.
HWY 154 Mountain Route
The mountain route is shorter but speed limits are slower. The beauty of the Santa Ynez Mountains with Santa Barbara sprawled out below is breathtaking, and once you go over the peak and start heading down into the valley, you are instantly taken away from the coast and immersed in mountain and valley beauty.
Pacific Coast Route
The coastal route is a little longer, but traffic is light and the speed limit is 65. You are gifted with the expanse of the Pacific Ocean to your left and our unique West to East mountain range on your right, passing many amazingly beautiful beaches and pastoral hills.
Either way you come, the approach is a great way to clear your mind, take in the sights, and get ready to enjoy all the Santa Ynez Valley has to offer.
---
---
The Perfect Place to Relax and Unwind –
Touring Through the Santa Ynez Valley
The Santa Ynez Valley is the place to be, it's incredible to get away even for a few days—especially when that time away is in the middle of California's Central Coast. With its gorgeous vineyards to explore, charming inns and B&Bs, and miles of open road to drive, the Santa Ynez Valley is the perfect place to relax, unwind, and forget about real life for a while. And with six distinct communities to discover, all within close proximity of each other, exploring the back roads and byways of the Santa Ynez Valley is simple and fun.
---
---
There are few folks who know the open road more than CarRentals.com, which is why we've partnered with them to present the top places in the Santa Ynez Valley to explore on your next trip. Here are CarRentals.com's recommended ways to tour the Santa Ynez Valley.
Buellton
Heading north from Las Cruces on U.S. Route 101, you'll travel through picturesque countryside, with sprawling pastures at the foot of rolling hills that are covered in flowing green and yellow grasses. You'll pass by places with names like Pioneer Ranch, Nojoqui Creek Farms, and Moonshine Canyon. You'll know you have arrived in the Santa Ynez Valley when you reach Buellton, a place where days are spent discovering Mendenhall's Museum of Gasoline Pumps & Peroliana, exploring hot spots down Industrial Way, or touring the vineyards at Vega Winery.
Los Alamos
Also located off the famed U.S. Route 101 is Los Alamos, a town whose Spanish name translates to "the cottonwoods." Enjoy lunch at one of the cafes like Plenty on Bell, Bell's or Bob's Well Bread Bakery that line the downtown street.
Santa Ynez
The wineries in the Santa Ynez Valley—especially the ones around its namesake town—aren't all about lounging in Adirondack chairs on sprawling estates, checking off boxes for each wine you like. Sometimes the journey to get to them is half the fun. Especially when you begin in the town of Santa Ynez and drive along its unparalleled wine trail. As you make your way past vineyards with names like Crown Point and Vogelzang, you'll weave your way through horse ranches and produce farms that share real estate space with many of the wineries on this trail. If you only make a stop at one winery, it should be the Italian villa look-a-like, Sunstone Vineyards and Winery. Enjoy a glass of 2015 soleil blanc and a cheese platter while relaxing at this sprawling estate and gazing at the surrounding countryside.
Solvang
A few miles down California State Route 246 will bring you to a quaint town called Solvang, a place that looks like a re-creation of a 17th century Danish village, because that's exactly what the town's Danish settlers intended. Park the car and start off on foot along the Solvang Wine Walk, a self-guided tour through the many tasting rooms that occupy storefronts in the downtown district. Begin with a wine and chocolate tasting on the patio at Royal Oaks Winery Tasting Room while a local musician serenades you with soothing tunes. Continue your journey down backstreets like Copenhagen Drive and Park Way, stopping in such esteemed places like Lions Peak and Toccata Tasting Room, before completing your tour with a treat from one of Solvang's authentic Danish bakeries.
Ballard
When you head east on California State Route 246, you'll eventually run into Route 154, where you're going to want to hang a left and continue on until you reach the town of Ballard. Don't blink, or you might miss this charming little enclave in the middle of the Santa Ynez Valley, which happens to be a perfect place to escape the big city for a day or two. Make your way to Seein' Spots Farm and make new friends in the form of miniature mules and donkeys. Check out the historic Ballard Little Red Schoolhouse, which has been educating students since 1883. And when your appetite becomes too strong to ignore, head over to The Ballard Inn & Restaurant, where you can enjoy an excellent wine and food pairing.
Los Olivos
Any visit to the Santa Ynez Valley is not complete without a scenic drive along the Foxen Canyon Road Wine Trail. Beginning in Los Olivos, you'll pass through miles upon miles of postcard-worthy landscapes characterized by vineyards, rolling pastures, grazing cattle, and oak-dotted hillsides as far as the eye can see. Since this is, after all, a wine trail, stop off at Fess Parker Winery and Vineyard, where a deeply colored bottle of 2013 Parker West pinot noir will provide a wonderful contrast to the valley's whites. Continue your bottle-collecting journey at the eponymous Foxen Winery and pick up a bottle of their Foxen 7200 2014 sauvignon blanc. When it's all said and done and the time to make your way back to your homestead has come, you'll have more than enough bottles of fine wine to entertain guests at future dinner parties, and just as many wonderful stories to share about the trip. Cheers.
Now, all that is left for you to do is climb behind the wheel and hit the wide-open roads of the Santa Ynez Valley. Remember to enjoy your time in wine country responsibly. California's Central Coast has never looked so good.
Author: Chris Killen
---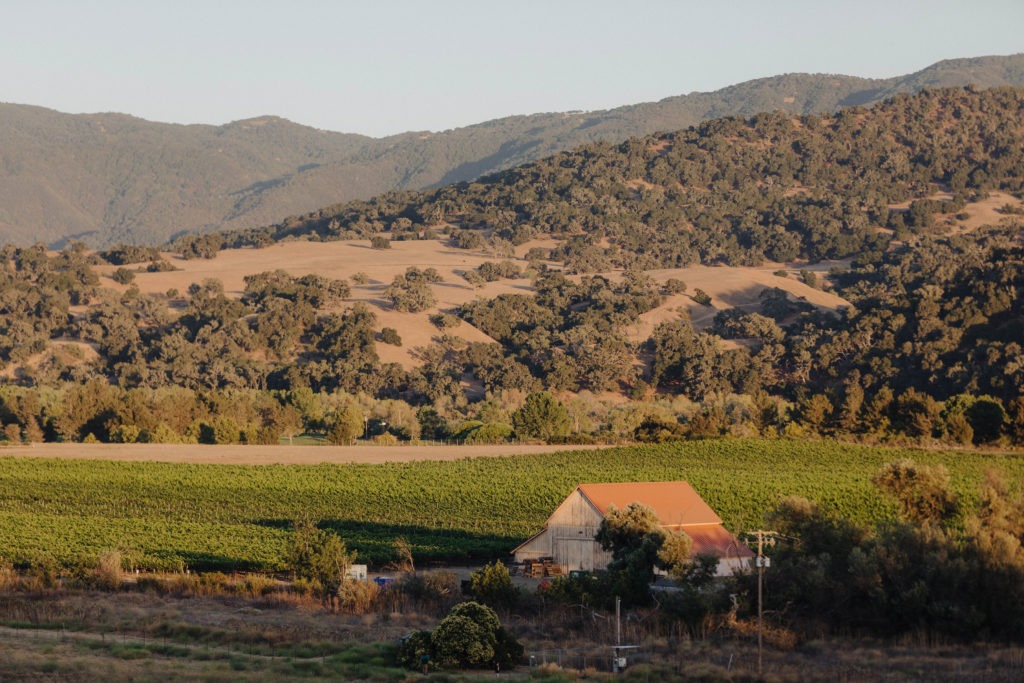 Top 10 Reasons To Visit Santa Ynez Valley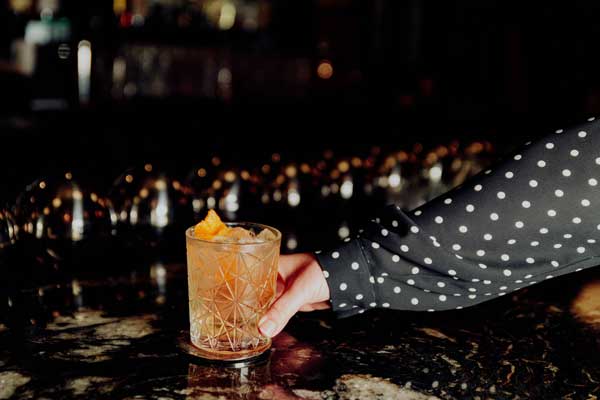 Nightlife: Santa Barbara Wine Country Heats Up
About VisitSYV.com: Visit Santa Ynez Valley provides listings of the best Santa Ynez wineries, best places to eat in Solvang, Santa Ynez hotels and inns, and things to do in Santa Ynez Valley. Visit the website at www.VisitSYV.com for complete travel and visitor services. "Like" the Facebook page for ideas on planning Santa Ynez vacations. Email info@VisitSYV.com for help planning your next vacation in the Santa Ynez Valley.