We love talking about our six towns of Ballard, Buellton, Los Alamos, Los Olivos, Santa Ynez and Solvang at Visit Santa Ynez Valley. We share information about Santa Ynez Valley restaurants, best Santa Ynez wineries, and things to do in Santa Ynez Valley to give visitors the chance to learn more about our own little pieces of heaven. Every so often we also like to brag about one of our towns. This month we're focusing on Solvang, CA.
Solvang is an authentically Danish-American town in the heart of California. Founded in 1911, when the first Danish settlers arrived, the community holds tight onto its Danish-American charm and tradition. Only two hours up the coast from Los Angeles, Solvang carries on the Danish traditions of language, folk dancing, music and cuisine. Here is our list of the top five things to do in Solvang:
Number Five – Enjoy The Great Outdoors

: Revel in the pure joy of being outdoors in this wonderful area. Ride a horse, take a tour by trolley or Segway, cycle along peaceful country roads, hike to your heart's content, or play a round of golf on four nearby courses.

Number Four – Discover Danish Culture

: Be drawn into the culture strolling Solvang's flower-lined streets, which are flanked with charming Danish farm-style architecture. Look for Danish icons including the Little Mermaid Fountain, windmills, the giant red clog and Round Tower. Visit local museums such as

Elverhoj Museum of History & Art

,

The Wildling, Hans Christian Andersen Museum

,

Solvang Vintage Motorcycle Museum

,

Old Mission Santa Inés

, or the

Amber Museum & Hall of the Danes

located at The Copenhagen House.

Number Three – Taste Danish Cuisine:

Try yummy Danish pastries and æbleskiver at

The Solvang Restaurant

, one of the

best places to eat in Solvang

, or visit the five authentic bakeries:

The Solvang Bakery

,

Mortensen's Bakery

,

Olsen's Danish Village Bakery

,

The Danish Mill

, and

Birkholm's Bakery

.

Number Two – Indulge in Wine and Beer Tasting

: Solvang is home to dozens of wine and beer tasting rooms, wine bars and gourmet food shops that will tempt your palate with the bounty of nearby vineyards and farms.
And the Number One Thing to Do in Solvang…Danish Days!
The Danish Days annual festival emerged in 1936 and continues to commemorate Solvang's Danish heritage every year.
To learn more about Solvang Danish Days, like their Facebook page.
About The Author: Shelby Sim grew up just 30 minutes south of the Santa Ynez Valley on the coast in Goleta, CA. After living in many different states and traveling the world, he returned to the area and discovered the many quality wines being produced here. Shelby has worked in the area for the last 11 years as a wine tour host, while acting as director of business development with the Goleta chamber, and later as a sales manager for Bacara Resort and Spa. He recently moved his family to Buellton and is honored to be executive director of Visit the Santa Ynez Valley, the premier destination marketing organization (DMO) for the region.
Mother's Day in the Santa Ynez Valley
Moms deserves the best – and what better way to treat them than a visit to the Santa Ynez Valley? With so much to do in the SYV, we've come up with a fun, varied list of ideas on how to spend the weekend celebrating Mother's Day. Dining The Maker's Son – 346 Bell Street, Los … Continue reading Mother's Day in the Santa Ynez Valley →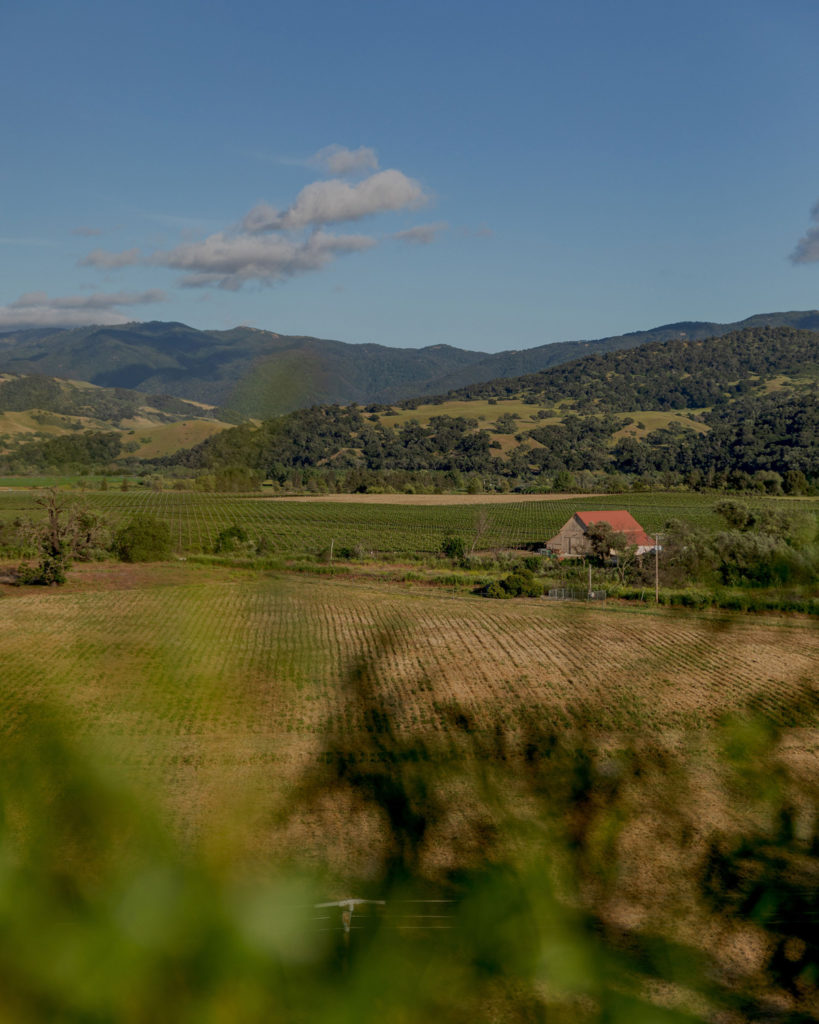 TRAVEL + LEISURE, The World's 50 Best Places To Travel In 2022
About VisitSYV.com: Visit Santa Ynez Valley provides listings of the best Santa Ynez wineries, best places to eat in Solvang, Santa Ynez hotels and inns, and things to do in Santa Ynez Valley. Visit the website at www.VisitSYV.com for complete travel and visitor services. "Like" the Facebook page for ideas on planning Santa Ynez vacations. Email info@VisitSYV.com for help planning your next vacation in the Santa Ynez Valley.