Weekend Getaway –
Treat yourself to an unforgettable experience in the Santa Ynez Valley. The six distinct communities offer a range of experiences. From rustic vineyards to quaint European history, Santa Ynez Valley has something for everyone. Many people visit for the wineries, but there's also a lively art community, craft beer, and some great local nature to discover. See the Top 10 Reasons To Visit Santa Ynez Valley.
---
Santa Ynez Valley is famous for its wineries, and lovers of great wine need look no further for the best wine tasting around. Some of the finest wineries in Santa Barbara Wine Country include the Sunstone Vineyards and Winery with its spacious outdoor areas, the Gainey Vineyard with daily wine tastings of six specialty wines, and Carr Winery with its cool warehouse space and wines on tap. Find more…
Situated 132 miles north of LA, Solvang is a little slice of Denmark in California. Solvang was established in 1911 by a group of Danes who wanted their own little colony in a warm climate. Their legacy is this quaint little Danish village famous for its Danish bakeries and architecture, as well as having some of the best wineries in Santa Ynez Valley. Other Solvang activities include craft beer tasting, boutique shopping, and visiting some of the village's unique museums.  
There are so many great places to eat in Santa Ynez Valley, it's hard to choose. Italian food aficionados should definitely check out Trattoria Grappolo, which serves super fresh Italian favorites, as well as some unique twists like vodka sauce on the gnocchi. Lovers of traditional American cuisine are well catered for. The Bell Street Farm serves up top-notch sandwiches in a relaxed atmosphere. The Hitching Post II is the place to go for classic American steaks. But if you're looking for something with a more modern and creative flavor, don't go past First & Oak, where Chef Steven Snook is preparing innovatives dishes after 6 years working with esteemed British chef, Gordon Ramsay. And if you're looking for a romantic dinner in Los Olivos, look no further than Los Olivos Wine Merchant Café.
Most people when they think of Santa Ynez think about wine. But if you can drag yourself away from the wineries for a break, why not sample some of the superb local craft beers. Figueroa Mountain Brewing Company has some of the best craft beer in the area. Try the Hoppy Poppy or American Ale, or simply relax in the cheery 'Cheers' like setting. The taproom at the Firestone Brewing Company is another winner, and has a restaurant that serves up classic family favorites like mac and cheese, steak and tacos. If you're interested in trying sours, definitely check out Barrelworks, which features beers from Firestone's wild ale program as well as one-off selections from their barrel-aging spirits program. Find additional outstanding craft beer selections at Babi's Beer Emporium, and The Good Life. 
Wine and beer tend to bring out the social side of people, so the Santa Ynez Valley hosts a number of events to bring everyone together. Regular events include Painting in the Vineyard at various wineries, where you take in the beautiful scenery, and put it on canvas under the supervision of an art teacher. On Wednesdays, after strolling the Solvang Farmer's Market on First Street, stop in to Cecco Ristorante for Wednesday Wine Tasting, where you can enjoy small bites and flatbreads paired with wines each week. The Refugio Ranch Tasting Room also hosts a little party every Thursday in Los Olivos featuring live music, food, and wine. More Events…
While you're enjoying the good life in Santa Ynez, don't forget to drop in and visit one the Valley's galleries and museums. The Santa Ynez Valley Historical Museum celebrates the rich local history of the Santa Ynez Valley. Wildling Museum is a unique museum featuring paintings, sculptures and photography using nature as their theme. ZFolio Gallery is Solvang has a great selection of jewelry, sculpture, and photography. Museums and more…
Want something different from your hotel stay than the usual chain hotel? Santa Ynez hotels offer a more intimate and distinctly local experience. Most hotels here could be better described as Inns, some of which have a unique Danish feel, some provide rich luxury, while others provide a cottage feel. Some notable stays are the Ballard Inn, which is a quaint little B&B getaway tucked away in the middle of wine country; the Svendsgaard's Lodge in Solvang with its Danish flavor, and retro feel; the Victorian Mansion in Los Alamos, where you can explore themed rooms, from pirate ship to '50s drive-in; the cottages at Flying Flags RV Resort in Buellton, where you can enjoy fire pits and creature comforts in your own little home away from home; the Fess Parker Wine Country Inn & Spa, within walking distance of 50+ tasting rooms in Los Olivos; and the Santa Ynez Inn, a four diamond property with warmth and luxury. Where to stay…
Need some fresh air? There's no better way to clear your mind and relax than getting out and enjoying some of the local countryside. Figueroa Mountain is a great place to unwind and enjoy a picnic in the glorious Californian sunshine. Or if you're feeling energetic, take a stroll through the adjacent Sedgwick Reserve by appointment, where volunteer staff guides you through the local terrain. Vino Vaqueros Horseback Riding is another great way to explore the local area. If a family picnic is what you have in mind, head over to Nojoqui Falls Park down Alisal Road. More activities…
Tired of shopping at overcrowded malls? You'll love the fantastic selection of specialty shops in the valley. With over 200 specialty shops, you're bound to discover a hidden treasure. Shops in Santa Ynez Valley stock a range of local artisanal products like jewelry, glassware, handcrafted shoes, leather goods, porcelain, clothing, and a range of traditional and contemporary crafts. It's a great place to do some gift shopping, including incredible boutiques in Los Olivos, Solvang and Santa Ynez.
Why not treat yourself to a visit to one of the Santa Ynez Valley's spa and wellness centers? Enjoy a range of wellness services including aromatherapy, Swedish massage, and hot stone therapy.  The best way to enjoy these treatments is to book yourself into one of the inns that offers a spa service in their accommodation package, like the Hotel Corque in Solvang with its luxurious heated pool and Spa, or the Fess Parker Wine Country Inn and Spa in Los Olivos.  Of course, a glass of wine during your treatment is mandatory. If you are travel weary or trail sore, nothing restores the mind and spirit like signature spa treatments at Alisal Guest Ranch & Resort, with spa services now open to the public.
---
---
So now you know what delights wait for you in Santa Ynez Valley, there's no excuse not to go. You'll probably need more than a weekend to take it all in, but once you get that taste for it, we're sure you'll be back again and again.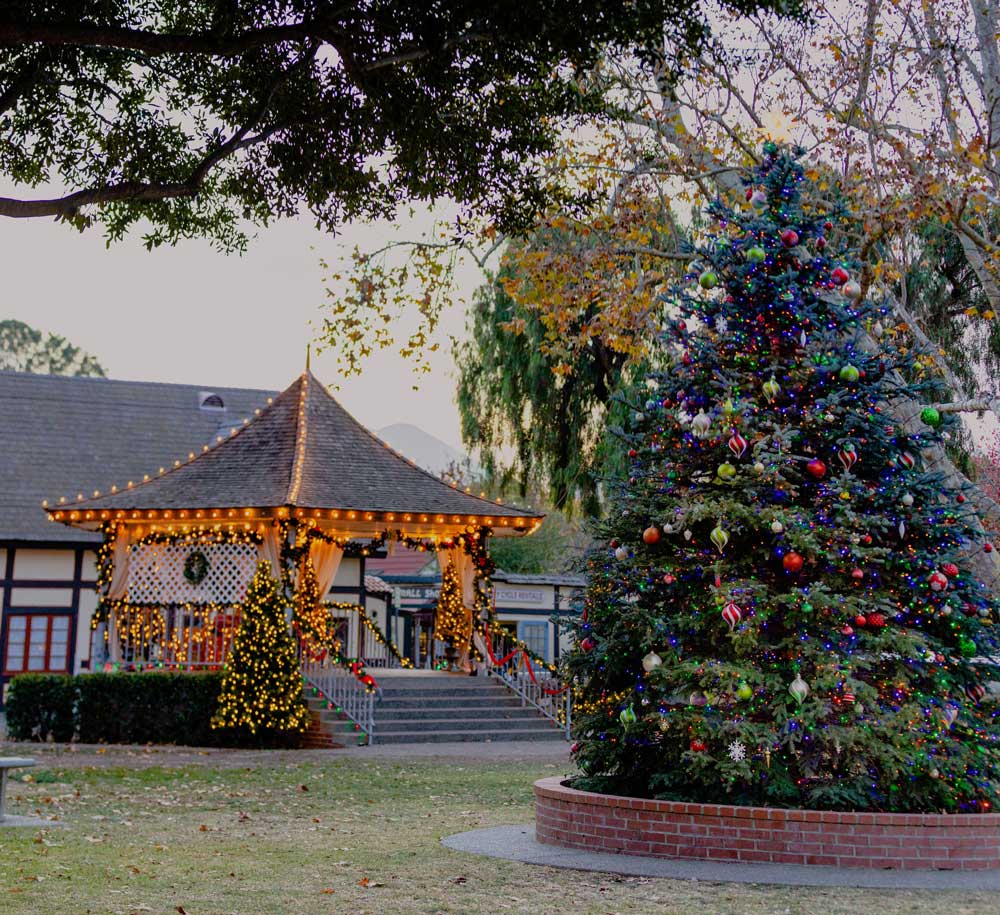 Top 5 Things To Do In Solvang
About VisitSYV.com: Visit Santa Ynez Valley provides listings of the best Santa Ynez wineries, best places to eat in Solvang, Santa Ynez hotels and inns, and things to do in Santa Ynez Valley. Visit the website at www.VisitSYV.com for complete travel and visitor services. "Like" the Facebook page for ideas on planning Santa Ynez vacations. Email info@VisitSYV.com for help planning your next vacation in the Santa Ynez Valley.