Horseback Riding in the Santa Ynez Valley
Maybe it's the connection to the horse, to nature, and to Santa Ynez Valley's history. Or perhaps there's something about experiencing the Valley's landscape, painted with vineyards and dotted with California live oaks, from an altogether different vantage point. Whatever the reasons, a horseback ride in the Santa Ynez Valley always seems so magical.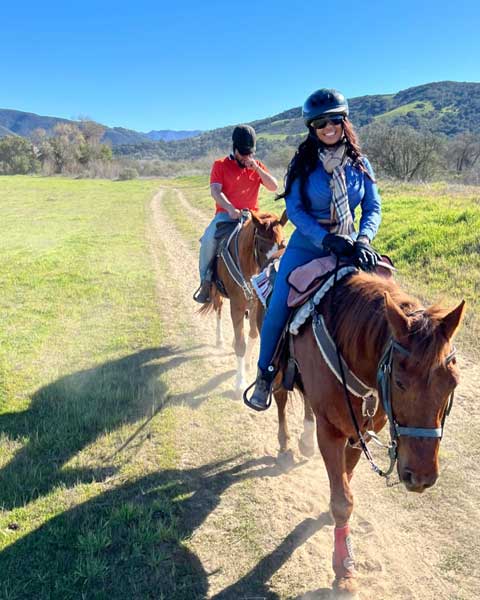 We're lucky here in the Santa Ynez Valley for more than one reason. But one thing that sets us apart is the valley's deep-rooted equestrian culture. Our ranching history runs deep. This was once an Old West outpost, after all. And that equestrian tradition and culture lives on today. And it is visible as you make your way through the Valley that still contains countless horse farms and ranches, with land criss-crossed with white rail fences filled with every breed of horse.
Of course, much has changed in the Santa Ynez Valley since its Old West days. We're proudly the wine country gem of California's Central Coast and we have the rolling vineyards to prove it. A horseback ride through the vineyards and wineries is a uniquely Santa Ynez Valley experience, bringing together our past and present in an exquisite way. Take in the landscape on horseback and stop for a wine tasting. There may be no better way to get to know the region than spending time at the intersection of wine and equestrian culture.
Not every horseback trail runs through the vineyards, though. The Santa Ynez Valley is resplendent with diverse terrain spread across open meadows, river valleys, and majestic peaks. A horseback ride is a fresh way to take in all that natural beauty.
Santa Ynez Valley's Great Horseback Riding Experiences
Fess Parker Ranch Horseback Adventures — Explore the property of the historic Fess Parker Home Ranch on horseback. Learn the history of the Santa Ynez Valley wine country. Offering 75-minute private or group rides, you will travel through 714 acres of countryside and be treated to 360-degree views of the Valley. Along the way, guides will share stories of the family's history in the region. The ride is capped with a wine tasting at the Fess Parker Winery.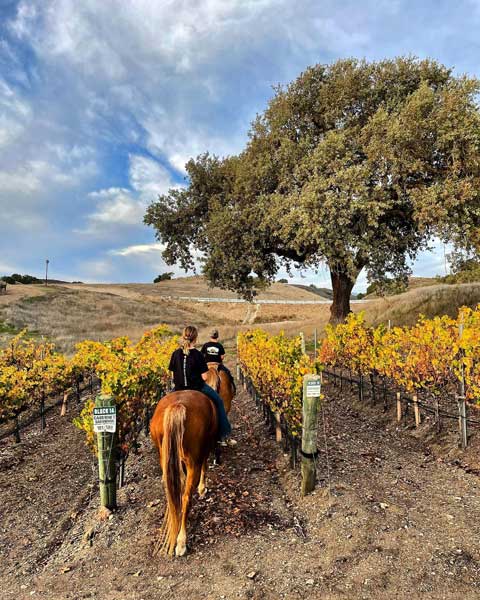 ---
Vino Vaqueros — Jaye and Peter Ganibi created one of the most unique and unforgettable experiences in the Santa Ynez Valley when they created Vino Vaqueros. Ride through the Santa Ynez Valley countryside, exploring the vineyards of the Round Up Valley Ranch and Estelle Vineyards. Each ride finishes at a rustic barn, where guests enjoy tastes of varietals from Estelle Vineyards. Whether out for a morning, midday, or afternoon ride, Vino Vaqueros offers the therapeutic nature of horseback riding, Plus, the health benefits of wine tasting in a truly unique way.
---
Santa Ynez Valley Horseback Rides — Nestled in the Santa Rita Hills canyon, riders are surrounded by the rustic nature of Old California. The quiet and blissful ride takes you across the river and toward a beaver dam where guests may encounter beavers, eagles, and deer. What makes Santa Ynez Valley Horseback Rides unique is that all the horses and ponies are retired champion show, rodeo, and ranch horses. And whether in for a ride or a visit to its petting zoo, Santa Ynez Valley Horseback Rides is welcoming to all.
---
At historic Alisal Ranch, guests saddle up on a horse. Or the more inexperienced can travel via a hayride– through the giant sycamores and California live oaks. Under the open sky, Alisal Ranch's 10,500 acres and 50 miles of trails provide an endless landscape to explore. Enjoy a true ranch breakfast on Alisal's famed breakfast ride, a private ride, a lead around, or a riding lesson. Alisal offers a one-of-a-kind and quintessential Santa Ynez Valley experience every time.
---
Read Additional Blog Posts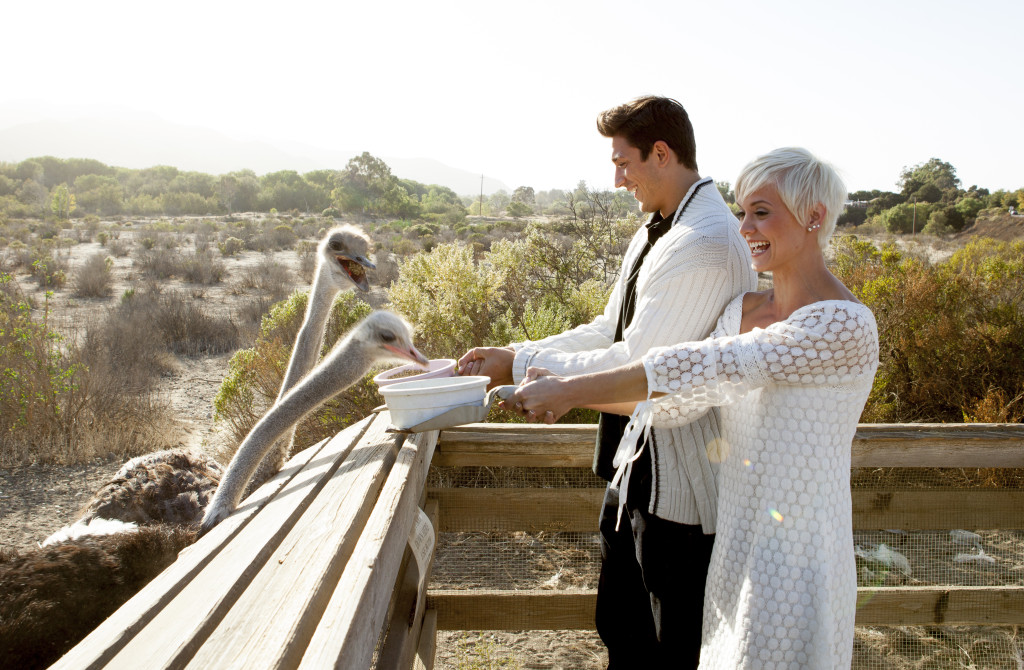 Top 5 Things To Do in Buellton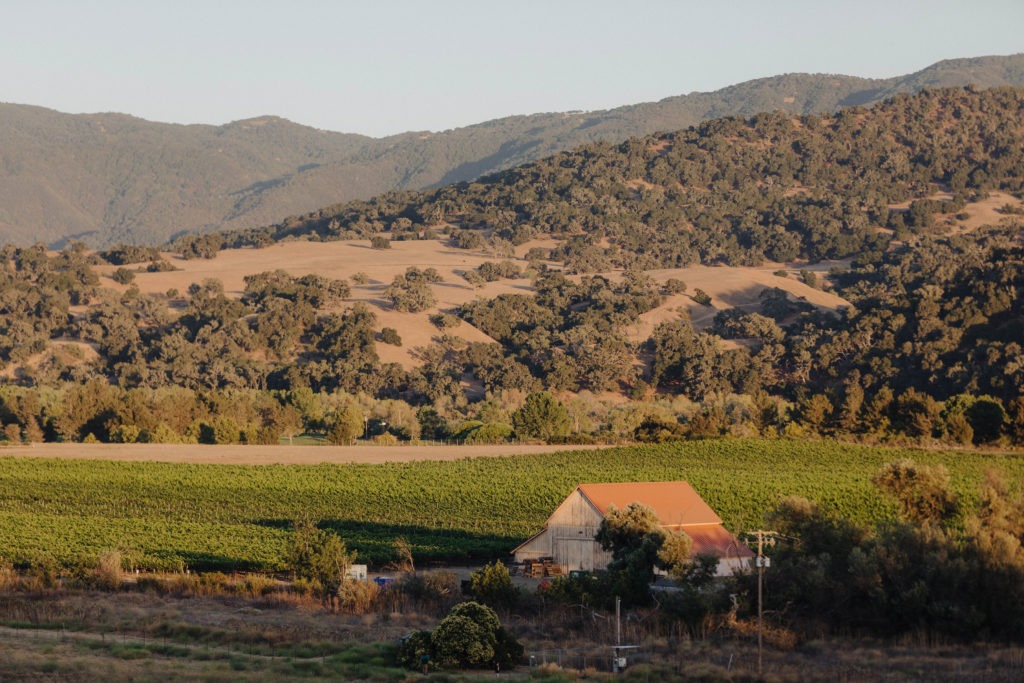 Top 10 Reasons To Visit Santa Ynez Valley
---
---
#SYVibes
There's a feeling you get in the Santa Ynez Valley – a vibe. Gather inspiration for your next trip from our blog, and then share how you experience the SYV by tagging your photos on social with #SYVibes.