Discover Artfully Crafted Cocktails –
On the Santa Ynez Valley Cocktail Trail – 
We might be best known as wine country, but wine is certainly not the only buzzed about beverage here in the Santa Ynez Valley. Our craft cocktail culture has really taken off in recent years, captivating the discerning palates of locals and visitors alike. Restaurants with talented mixologists are at the heart of the exciting and expanding spirits-driven scene.
While ordering food is 100% optional if you're simply bellying up to the bar for a drink, the bar bite selections and full restaurant menus might rightly tempt you. We say a resounding "yes, please" to perfect pairings like oysters + martinis, pinsas + spritzes and caramelized brussels sprouts + bourbon anything!
Following are the cream of the SYV cocktail crop to help you plot your next course on the Santa Ynez Valley Cocktail Trail.
---
---
Vaquero Bar at Coast Range
A trio of Los Angeles-expat chefs teamed up to open Coast Range restaurant in Solvang during the pandemic. Vaquero Bar opened its doors before the restaurant and quickly became a gathering spot for the local community and travelers in-the-know. Nowadays, brunch and dinner service are available Thursday through Monday, and the bar stays open until midnight. No matter when you drop in, be sure to pay your respects to Dolly Parton, whose portrait hangs above Vaquero Bar. In terms of what to order, good luck choosing between the martinis, margaritas and mules—the delectable sours, tikis and negronis further complicate matters!
---
Tucked inside Solvang's airy, Scandi-chic The Landsby hotel, Mad+Vin is a place to sip in style. The bar opens at 3pm on weekdays and restaurant food service begins at 5pm; Saturday and Sunday brunch kicks off at high noon. The wine country cuisine pairs just as well with cocktails as wine. Mezcal lovers get weak in the knees for the Dusk Berry mixed with raspberries, Aztec chocolate bitters and lime. If you like things on the rye side, the Gold Rush tempers the whiskey with honey, ginger and lemon. Mad+Vin's espresso martini game is equally strong.
---
Nella Kitchen & Bar
Nella Kitchen & Bar is a dining destination inside Fess Parker Wine Country Inn in Los
Olivos. Expect excellent Italian cuisine prepared with local, seasonal ingredients (the pinsas are a must-order!) and dangerously delicious cocktails. Award-winning mixologist Chris Hewes helms the innovative bar program and relishes in the opportunity to customize a drink to your liking. A lively hub of social activity in the evenings, the bar is open from 12pm 'til 10pm Thursday through Monday and comfy couches and lounge chairs surrounding a fireplace are available in addition to the bar itself.
---
It's not easy to open a new, high-end steakhouse in a land that's already legendary for its barbecue, and the team behind Sear Steakhouse knocked it out of the park. One of Sear's biggest draws beyond the plate is their bar program, which runs the full gamut from classic to modern cocktails. There's something so right about having a martini in hand at a steakhouse, and the dedicated martini menu is a standout—choose from a variety of premium and specialty gins and vodkas and then put your personal twist on it:  wet or dry, Gibson, or dirty. (FYI the dining menu also features plenty of enticing options for vegetarians and pescatarians.)
---
Norman
If you're not checking into the boutique hotel Skyview Los Alamos, be sure to mosey on up the hill to Norman to soak up the property's cool vibes. Named in a cheeky nod to Norman Bates of the classic Hitchcock flick Psycho given the vintage roadside motel setting, Norman has both indoor and outdoor restaurant and bar seating—complete with great vantages of the pool. Open every day of the week, it's also one of the few full-service restaurants in the valley serving breakfast, lunch and dinner on Tuesday and Wednesday. For something unique to drink, try the Important Date with fennel infused gin, St. Germain, carrot juice, lemon juice, orange juice, simple syrup and dehydrated orange. If you're more in the mood for bubbles, go for a refreshing Pom Kir or Bellini.
---
The Tavern at Zaca Creek in Buellton is a reimagined local classic restaurant and bar open Thursday through Saturday, with limited hours on Sundays and Mondays for sports and trivia. The food menu skews steakhouse style and the hearty happy hour bites (4-5:30pm) hit all the right notes—from lobster rolls and burgers to fritto misto and caviar dip and fries. The Tavern takes pride in their meticulously curated spirits list featuring sought-after bourbons, ryes and mezcals. The ever-changing menu of house cocktail creations are elaborate and highly creative while the classic renditions are executed flawlessly.
---
Considered one of the best restaurants in the valley, S.Y. Kitchen is a popular Santa Ynez staple serving dinner nightly as well as lunch Friday through Sunday. Reservations are highly recommended for table seating, but the intimate bar is always a good back-up option—especially if you want to try their cocktails. For some, it's a toss-up between the Smokey Summer (mezcal, pineapple, cucumber, jalapeno, lime and black lava salt) and the Barrel Aged Old Fashioned (vanilla infused bourbon, Fernet Branca, house-made bitters and honey). And it's always sage advice to leave room for the Pistachio White Russian, a dessert libation made with mezcal or vodka, coffee liqueur pistachio cream, cardamom and vanilla bitters.
---
The cocktail program at Pico in Los Alamos starts with premium spirits carefully sourced from small, artisan distillers. Much like the ingredients that go into their menu, the juices are all fresh-squeezed and mostly sourced from local farms and ranches (and sometimes the Pico garden). Ingredients are carefully and creatively blended and garnished by our mixologist Maria Camarena. While savoring the cocktails at Pico, be sure to try the new menu from Chef Cameron Ingle, who cut his teeth under Thomas Keller at Bouchon Bistro, at Bestia and Bavel in Los Angeles, and most recently at Blue Hill at Stone Barns in New York.
---
These are just eight stars of our regional cocktail scene. Discover more tasty tipples at character-rich bars and restaurants like Sideways Lounge, Brothers Restaurant at the Red Barn, Maverick Saloon, Dos Carlitos Restaurant & Tequila Bar, River Grill at Alisal Ranch's River Course, High Roller Tiki Lounge and V Lounge at the Vinland. We're also looking forward to sampling the cocktails and atmosphere at the soon-to-open Inn at Mattei's Tavern, which will no doubt earn a spot on this list given it's built around a longtime local 1886 landmark tavern and now part of the luxurious Auberge Resorts Collection.
---
As always, please drink responsibly. Better yet, book a hotel in walking distance to your go-to cocktail bars. There are plenty of pedestrian-friendly lodging options in Solvang, Buellton, Los Olivos, Los Alamos and Santa Ynez. Cheers and happy trails!
---
---
Read Additional Blog Posts
May – Mother's Day, Memorial Day in the Santa Ynez Valley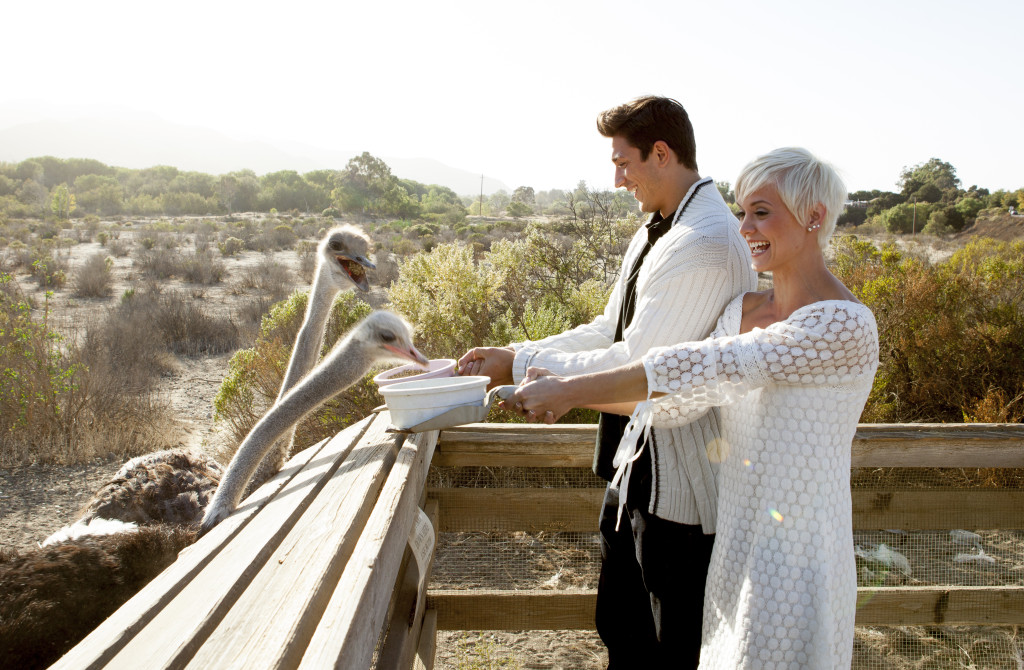 Top 5 Things To Do in Buellton
About VisitSYV.com: Visit Santa Ynez Valley provides listings of the best Santa Ynez wineries, best places to eat in Solvang, Santa Ynez hotels and inns, and things to do in Santa Ynez Valley. Visit the website at www.VisitSYV.com for complete travel and visitor services. "Like" the Facebook page for ideas on planning Santa Ynez vacations. Email info@VisitSYV.com for help planning your next vacation in the Santa Ynez Valley.