Fall Events –
As autumn comes to the Central Coast of California the changing of seasons and the colorful leaves ushers in many beloved Santa Ynez Valley events. Help us celebrate the harvest season with the upcoming Fall events.
---
---
---
September 28 – October 1
Four days, six towns,
if you know , you know!
You have to experience it!
Find tickets and more information about
Taste of the Santa Ynez Valley here.
---
---
September 30 – October 1, 2023, 6 AM – 11 PM
Location: at the corner of Highway 246 and Meadowvale Road in Santa Ynez. Updates and additional information will be available closer to the event.
Last year the Chumash Intertribal Powwow welcomed more than 300 Native American dancers and singers who participated both socially and competitively at this special event.
https://www.santaynezchumash.org/powwow
---
OCTOBER EVENTS 2023
---
October 1 – 31
Solvang and the Santa Ynez Valley welcome harvest season in true fall style, as we kick off the 8th Annual Scarecrow Fest and Contest on Sunday, October 1, coinciding with Santa Barbara Wine Country's "Celebration of Harvest" weekend event. During the month-long Scarecrow Fest, valley businesses and organizations will participate in the contest by featuring a scarecrow of their own creation, posted at their location.
---
October 21
Join us come rain or shine, for Los Olivos' most highly acclaimed festival of the year, the popular Day in the Country. This special day is a wonderful opportunity for families to enjoy country living the way it used to be in simpler times. And best of all, attendance is free!
---
(formerly Real Men Cook)
Arts Outreach's annual fundraiser, combines over 50 amateur male chefs, up to 35 premier local vintners and brewers, live music and fantastic auction items to fund Arts Outreach programs throughout the year.
---
October 30 -31
City of Solvang Parks and Recreation and City of Buellton Recreation will host the  Annual "Halloween Haunted House" and the associated "Halloween Street Fest", which will thrill visitors with food, fun and spirits. The Haunted House and Street Fest, to be held at, and in front of, the Solvang Festival Theater (420 2nd Street), will run from 6:00 PM to 9:30 PM both nights, with a kid-friendlier version of the Haunted House presented both evenings from 6:00 PM to 6:30 PM. Haunted House entry fees are $9.00 per child (13 and under), and $11.00 per adult.
---
NOVEMBER EVENTS 2023
---
Veterans Day Commemoration
November 10
At the Solvang Veterans Memorial Building, the American Legion Post hosts a poignant commemoration of the six branches of the military rememberances. Usually the Santa Ynez Valley band and the Santa Ynez Valley Choral play and sing patriotic marching songs and speeches are presented by current and former military officers.
The event starts at 11 AM. 1745 Mission Drive, (HWY 246), Solvang.
---
More Fall Fun & Events
Roblar Winery
Launching for the fall, starting
September 15, Roblar Winery will be offering suppers on Fridays. And then, every Wednesday, Thursday and Friday, they will have supper service at from
5:30-8 PM.
---
Still looking for more fun? Check out our Events Calendar for a complete listing of upcoing special events, and take a look at our recurring monthly events as well. 
---
---
Read Additional Blog Posts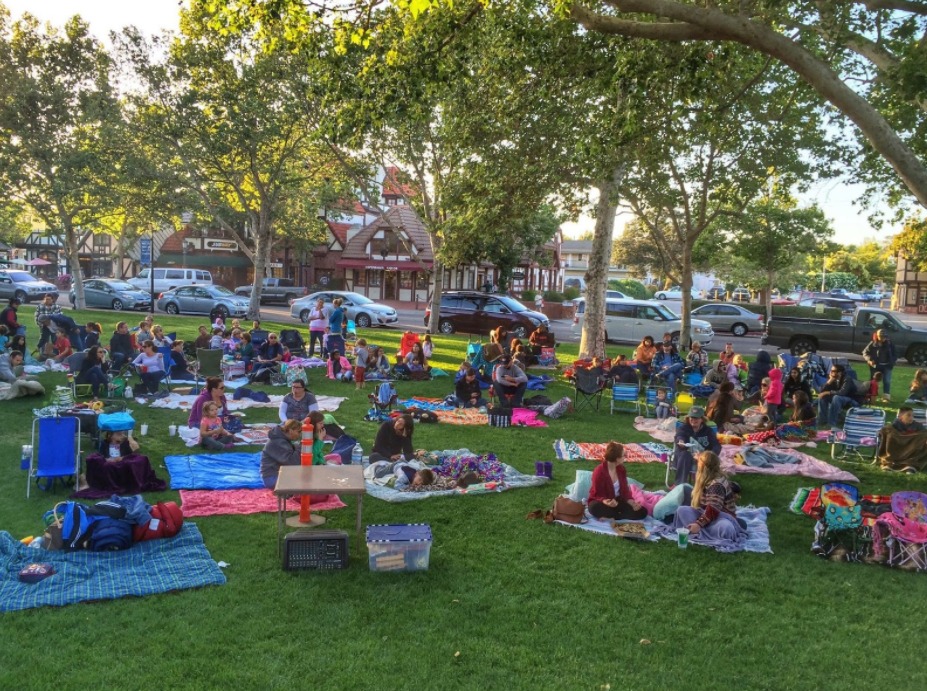 Summer Fun in the Santa Ynez Valley
Top Ten Things to Do in the Santa Ynez Valley
---
About VisitSYV.com: Visit Santa Ynez Valley provides listings of the best Santa Ynez wineries, best places to eat in Solvang, Santa Ynez hotels and inns, and things to do in Santa Ynez Valley. Visit the website at www.VisitSYV.com for complete travel and visitor services. "Like" the Facebook page for ideas on planning Santa Ynez vacations. Email info@VisitSYV.com for help planning your next vacation in the Santa Ynez Valley.