Summer Fun Vacation Time – 
---
In the Santa Ynez Valley – 
Wow, it seems like summer just started and it's already time to think about going back to school. Have no fear – there is still plenty of summer fun here in the Santa Ynez Valley! There is so much to do that you just might want to schedule a weekend getaway in Santa Ynez this August. With wine tasting, summer outdoor activities, and plenty of fun family options, we're here to help you get the most out of your summer.
Each summer, the Santa Ynez Valley communities of Ballard, Buellton, Los Alamos, Los Olivos, Santa Ynez and Solvang, play host to a variety of stage and musical performances, unique celebrations, and one-of-a-kind venues all set amidst the relaxed, classic California wine country backdrop for which the region is known.
Santa Ynez Valley Events for a Perfect Summer Pairing
This summer, art, live music, theater and food-focused festivals share a common theme in the Santa Ynez Valley. They all pair exquisitely with the region's bounty of world-class wine.
---
June
Greg Adams, one of the original members of Tower of Power, is the driving force behind East Bay Soul. The expansive ensemble is a blend of Funk Jazz, R&B and Soul. The band creates a most soulful union that has been nothing short of musical wizardry. The combined talents of East Bay Soul bring incredible energy to their music, injecting their magic brand of funk into every note they play. Solvang Festival Theater, 420 2nd Street, Solvang, CA 93463
---
This is the event you won't want to miss. Spend a Saturday afternoon in the beautiful Santa Ynez Valley, listening to world-class, professional jazz musicians, tasting wine from 30 local wineries, and sampling 30 different olive-themed dishes prepared by local chefs. Lavinia Campbell Park, Los Olivos, CA 93441
---
Mambo Soul – Jun 11, 2023 – 3 – 5 PM
Passionate, Spirited, Latin-Fusion band Martin Franco's Mambo Soul celebrate the San Francisco Bay Area with a conscious party vibe of Urban Salsa, Tropical Cumbia, Merengue, Reggaeton, Latin Rock, Latin Jazz, Heavy Funk and Roots Reggae, providing a spark of collective excitement for all their musical offerings. Solvang Festival Theater,  420 2nd Street, Solvang, CA 93463
---
Old Santa Ynez Day – June 24, 10 am – 3 pm
Join the entire township of Santa Ynez in this celebration! Outdoor Vendor Market, Parade, Giant Line Dance, Food Trucks, Activities for the Kids. Old Santa Ynez Day, Sagunto Street, Santa Ynez, CA 93460
The 4th Annual Old Santa Ynez Days Rodeo is presented by The Santa Ynez Valley Western Heritage Foundation. This two day event is a Professional Rodeo Cowboy Association (PRCA) qualifying rodeo. Join us for a fun filled family event as we celebrate our western culture in the heart of beautiful Santa Ynez, California.
Please join us for the rodeo at the Santa Ynez Chumash San Carlos Property.
Located at Meadowvale and Highway 246. Help us keep these traditions alive!
---
Brass Mash – Jun 25, 2023 – 3 -5 PM
Brass Mash is a bumpin' brass band from San Luis Obispo pumping out your favorite pop/rock/funk tunes mashed up in a tasty. danceable treat. Solvang Festival Theater,
420 2nd Street, Solvang, CA 93463
---
Solvang Rotary Club's annual Independence Day parade  happens on July 4th at 11 AM. Entrants proceed through the parade route starting at Old Mission Santa Inés and continuing through downtown Solvang, First Street and Copenhagen Drive. View entries ranging from horse groups to marching bands, classic cars and decorated trucks, scooters, buses, and more.
---
The Santa Ynez Valley Rotary Club hosts the annual Fourth of July Festival and Fireworks Show at Old Mission Santa Inés. 1760 Mission Drive, Solvang, CA 93463. Enjoy tri-tip sandwiches, hot dogs, tacos, churros, kettlecorn, and more available for purchase. Live music and entertainment were also part of the festival, and the fireworks show, presented by the City of Solvang, set to start at 9 p.m.
---
Doctor Wu shows consist of fan-favorite Steely Dan blockbuster hits, their groovy lyric-driven songs as well as full album shows. Every song is handled with wicked attention to detail – from the slick vocal harmonies, edgy jazz/rock rhythm grooves and searing guitar leads, to the infamous Wu horn section. Wu recreates the textures and believability of Steely Dan's music. Solvang Festival Theater, 420 2nd Street, Solvang, CA 93463
---
The Storytellers is a Los Angeles-based progressive bluegrass band performing on stages throughout the state. They draw from the rich canon of traditional bluegrass, country blues, old time and folk music as a basis for inspired improvisations and intrepid vocal harmonies. The Storytellers bring soulful harmonies, soaring grooves, and their own hippie, bluegrassy vibe to every stage they stand on. Solvang Festival Theater, 420 2nd Street, Solvang, CA 93463
---
---
The Blue Breeze Band brings you Motown, R&B, Soul, Funk, and Contemporary Hits. Amazing vocals with rich harmony, a phenomenal rhythm section with extraordinary horns all working together to ensure that your day is filled with funky soul and rhythms that make your body move! Solvang Festival Theater, 420 2nd Street, Solvang, CA 93463
---
Yamila Guerra – Aug 20, 2023 – 3: – 5 PM
Yamila Guerra is a latin music performer. Salsa's roots reach back to Cuba and Yamila Guerra is honoring that heritage. She lives, breathes, and sweats the Afro-Cuban rhythms that ignite the heart. She has her audiences following the clave like moths to the flame. Solvang Festival Theater, 420 2nd Street, Solvang, CA 93463
---
Free family entertainment alternating Friday evenings in Solvang and Buellton through August. The fun begins at 7:30; movies begin at dark. Popcorn and hot chocolate for sale,.
Wednesday evening Concerts run from 5-8 p.m., and include edible treats for purchase. 
---
September 15-17, 2023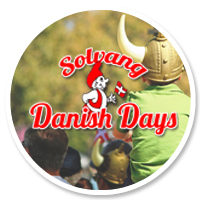 IT'S COMING!!! The countdown is on for our annual celebration of Solvang Danish Days from September . Overall admission is free, but individual events require tickets: Saturday and/or Sunday morning Æbleskiver Breakfasts, and the "Dane For A Day" VIP Package. Get your tickets now, while they last!
---
---
For a complete list of events on tap in the Santa Ynez Valley this summer, including a weekly farmer's markets, outdoor concerts and winemaker dinners as well as an extensive lineup of art exhibits, walks and hands-on classes, go to our events calendar.
---
---
Read Additional Blog Posts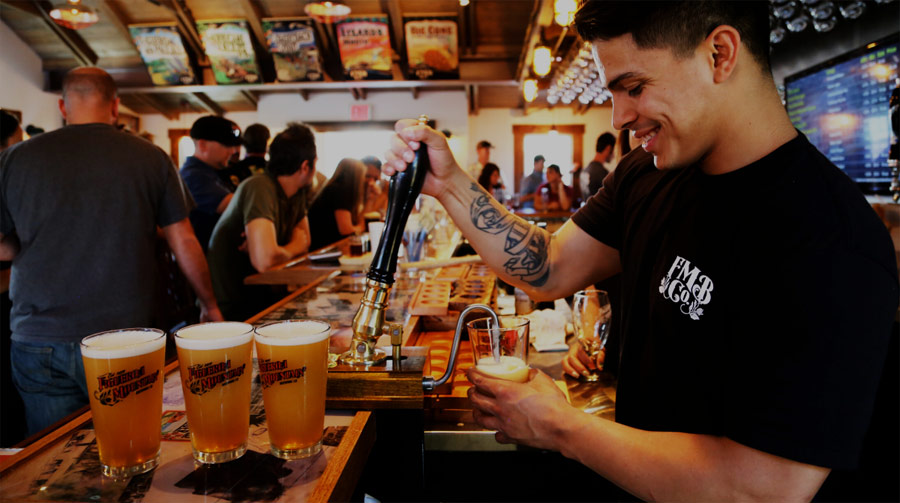 Spring Break in the Santa Ynez Valley
Top Ten Things to Do in the Santa Ynez Valley
About VisitSYV.com: Visit Santa Ynez Valley provides listings of the best Santa Ynez wineries, best places to eat in Solvang, Santa Ynez hotels and inns, and things to do in Santa Ynez Valley. Visit the website at www.VisitSYV.com for complete travel and visitor services. "Like" the Facebook page for ideas on planning Santa Ynez vacations. Email info@VisitSYV.com for help planning your next vacation in the Santa Ynez Valley.