Summer Fun  in the Santa Ynez Valley 
Vacation Time
Wow, it seems like summer just started. Have no fear – there is still plenty of summer fun here in the Santa Ynez Valley! There is so much to do that you just might want to schedule a weekend getaway in Santa Ynez this summer. With wine tasting, summer outdoor activities, and plenty of fun family options, we're here to help you get the most out of your summer.
Each summer, the Santa Ynez Valley communities of Ballard, Buellton, Los Alamos, Los Olivos, Santa Ynez and Solvang, play host to a variety of stage and musical performances, unique celebrations, and one-of-a-kind venues all set amidst the relaxed, classic California wine country backdrop for which the region is known.
---
JUNE 2024
Juneteenth
Friday, June 15, 2024, 7 – 10 PM
Harlem Nights Renaissance live action featuring Jean-Michel Basquiat & Kehinde Wiley.
Craft House at Corque Ballroom, 420 Alisal Road, Solvang CA 93463
Come enjoy signature cocktails, lavish dinner, live entertainment , plus the DJ afterparty.
---
Father's Day – June 16, 2024
Father's Day
---
June 16, 1
---
June 16, 4 – 10:00 pm
Santa Ynez Valley Marriott
555 McMurray Rd
Buellton, CA 93427
---
Sunday, June 16, 5-9pm*
Sear Steakhouse
478 4th Place
Solvang, CA 93463
---
1297 Jonata Park Road
Buellton, CA 93427
---
Movies in the Park – June
Solvang Park Friday Nights
June 23 and July 21
Fun family entertainment under the stars.
Alternative nights in Buellton see Buellton Rec for more information.
---
Join the entire township of Santa Ynez in this celebration!
Saturday – Outdoor Vendor Market, Parade, Giant Line Dance, Food Trucks, Activities for the Kids. Old Santa Ynez Day, Sagunto Street, Santa Ynez, CA 93460
The 4th Annual Old Santa Ynez Days Rodeo is presented by The Santa Ynez Valley Western Heritage Foundation. This two day event is a Professional Rodeo Cowboy Association (PRCA) qualifying rodeo. Join us for a fun filled family event as we celebrate our western culture in the heart of beautiful Santa Ynez, California.
Please join us for the rodeo at the Santa Ynez Chumash San Carlos Property.
Located at Meadowvale and Highway 246. Help us keep these traditions alive!
---
JULY 2024
Solvang Rotary Club's annual Independence Day parade  happens on July 4th at 11 AM. Entrants proceed through the parade route starting at Old Mission Santa Inés and continuing through downtown Solvang, First Street and Copenhagen Drive. View entries ranging from horse groups to marching bands, classic cars and decorated trucks, scooters, buses, and more.
---
 July 4, 2 – 9:30 pm
The Santa Ynez Valley Rotary Club hosts the annual Fourth of July Festival and Fireworks Show at Old Mission Santa Inés. 1760 Mission Drive, Solvang, CA 93463. Enjoy tri-tip sandwiches, hot dogs, tacos, churros, kettlecorn, and more available for purchase. Live music and entertainment were also part of the festival, and the fireworks show, presented by the City of Solvang, set to start at 9 p.m.
---
---
---
AUGUST 2024
Solvang Festival Theater, 420 2nd Street, Solvang, CA 93463
---
Free family entertainment alternating Friday evenings in Solvang and Buellton through August. The fun begins at 7:30; movies begin at dark. Popcorn and hot chocolate for sale,.
Wednesday evening Concerts run from 5-8 p.m., and include edible treats for purchase. 
---
September 20-22, 2024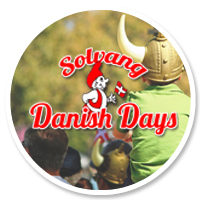 IT'S COMING!!! The countdown is on for our annual celebration of Solvang Danish Days from September . Overall admission is free, but individual events require tickets: Saturday and/or Sunday morning Æbleskiver Breakfasts, and the "Dane For A Day" VIP Package. Get your tickets now, while they last!
---
---
For a complete list of events on tap in the Santa Ynez Valley this summer, including a weekly farmer's markets, outdoor concerts and winemaker dinners as well as an extensive lineup of art exhibits, walks and hands-on classes, go to our events calendar.
---
---
Read Additional Blog Posts
Top Ten Things to Do in the Santa Ynez Valley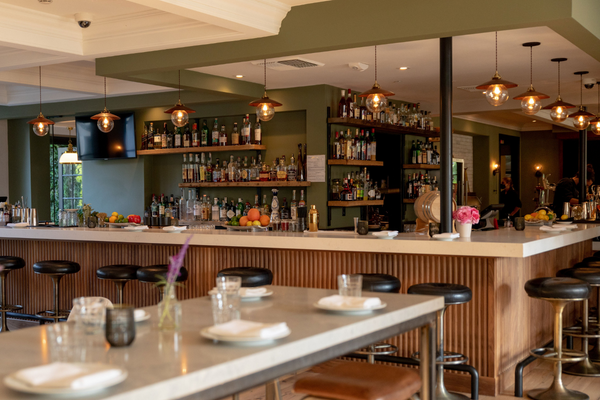 Santa Ynez Valley Cocktail Trail