Bicycle Friendly –
Cycling is a serious business here at The Santa Ynez Valley. With a great variety of terrains and trails, our communities of Ballard, Buellton, Los Alamos, Los Olivos, Santa Ynez and Solvang encourage bike enthusiasts year-round. From amateurs to hard-core professionals, bicyclists love our huge variety of bike trails, cycling clubs, bike shops, bike tours and rentals, and even bicycle-friendly hotels in Santa Ynez Valley.
Whether you are looking for a slow family ride, a romantic tour of wine country, or a fitness climb up Mt. Figueroa or Foxen Canyon, you'll find it all here.  Our area is so perfect for bike riding that Solvang has hosted time trials for the Amgen Tour of California multiple times, and serves as a spring basecamp for pro teams training in the U.S.
Don't know where to start for your cycling adventure in the Santa Ynez Valley? You might want to pack up the family and stay at one of our local camping or  RV parks which offer a range of year-round hook-ups, tent, cabin and yurt camping. You can enjoy picnicking, boating, fishing and the great outdoors in addition to your bike rides. If you're not into the camping scene, stay at a hotel in the Santa Ynez Valley. Some, like the Hamlet Inn in Solvang, even offer complimentary bicycle rentals for guests to enjoy.
(BYOB) Bring Your Own Bike
The next part, of course, is the bicycle itself. If you bring your own there are plenty of bike shops for supplies and repairs, if needed. If you don't want to bring your own bicycle there are several options available to you:
Rent One in the Santa Ynez Valley
Wheel Fun Rentals: This features the largest selection of single, double and triple surrey cycles, bicycles, tandems, hybrid bikes and more for guaranteed fun. You'll love cruising around the village of Solvang or heading out for a tour of wine country.
Dr. J's Bicycle Shop in Solvang: Offers everything to meet your biking needs including bike rentals, bike tours, bike repairs and bike gear.
Pedego Electric Bikes Los Olivos: Want to have the fun of biking, but not sure you can handle the physical part? Then an electric bike is for you. Rent by the hour, or take part in one of the many scenic tours they offer.
Deciding Where to Ride your Bike in the Santa Ynez Valley
We've listed the top three below, or you can do some research and design your own. Traffic Solutions has bike maps available to help map out your route through our communities. If you aren't comfortable about setting off on your own in unknown territory, then you might be interested in one of these guided and group bike tours in the Santa Ynez Valley:
Santa Ynez Valley Cycling Club: They are a cycling club based in Solvang, with a passion for riding in the beautiful Santa Ynez Valley. They hold a variety of weekly rides and annual social activities, and welcome anyone interested in a healthy lifestyle through cycling.
Santa Barbara Wine Country Cycling Tours: You can follow in the bike paths of the Amgen tour or partake in one of the day tours into the famous wine country of the Santa Ynez Valley. Tours include a gourmet picnic lunch and wine tasting nestled in world-renown cycling routes and spectacular scenery. Bike rentals available.
Solvang Ride Camp – 4 or 7 Day: From TrekTravel. One part wine country, one part Danish culture, all parts epic cycling. Ride the popular wine trails, dine on fresh, innovative cuisine, and challenge yourself with some big miles on quiet rural roads.
Make this the year you decide to plan a Santa Ynez biking experience with your family, your partner, or your friends. We find that most people who indulge in a weekend getaway in Santa Ynez want to come back again and again.
Top Three Bike Rides in the Santa Ynez Valley
The Danish Experience:

Get to know the Santa Ynez Valley with this trek. Great for a family ride or a romantic rendezvous.

Start at Mission Santa Inés in Solvang, and then ride east on Mission Drive (Highway 246) for about a half mile until you see the painted bike path by the rustic windmill on your right.
Take the path and explore some local wineries, or turn right on Alamo Pintado Road and ride about one-half mile north to the playground with a Danish theme in Sunny Fields Park.
Leave the park and continue north on Alamo Pintado Road for 1.5 miles to the charming Quicksilver Miniature Horse Ranch, where waist-high horses are bred and raised.
Return to Solvang by retracing your steps.

Ballard Canyon Loop:

Combines the charm of a ride through Solvang and the country feeling of Ballard Canyon. Ballard Canyon is one of the prettiest hideaways in the area, a long, thin valley formed by the creek running through the middle of it. The canyon is isolated, with few cars and lots of scenery. You might even see a few bison grazing in the hills.

Head west on Highway 246 from downtown Solvang, turn right on Atterdag, bike up Chalk Hill Road, then head downhill to the Ballard Canyon Road intersection.
Bear left after the stop sign, and then curve to the right onto Ballard Canyon. Head up to the top of the upper canyon, and then downhill to Highway 154 by Mattei's Tavern.
Just past the tavern, turn right on Grand Avenue into Los Olivos and head south 0.9 miles, curve right across the creek.
Then turn left and follow Alamo Pintado Road for the 4.2-mile return trip to Highway 246.

Follow The Movies:

With its breath-taking scenery and intoxicating terrain, our area has been the setting for many movies. The most famous movie shot in and around the Santa Ynez Valley was "Sideways." With a little work you can retrace its most famous scenes.

Start from the corner of Highway 246 and Alisal Road in Solvang. There is a bike path adjacent to 246 from Alamo Pintado Road to Refugio Road. Turn right and proceed 0.9 miles to the entrance of Kalyra Winery.
After your visit, return back down Refugio Road, pass 246, and continue 2.1 miles to Baseline Road. Turn left on Baseline, ride one mile to Alamo Pintado, turn right on Alamo Pintado and follow it 1.2 miles.
Turn left on to Grand Avenue and follow it into the town of Los Olivos, for a stop at the Los Olivos Café.
Continue on Grand Avenue to Highway 154, cross the highway, and follow Foxen Canyon Road north for several miles up over a rise and down to Zaca Station Road.
Turn left and proceed one-half mile to the entrance of Firestone Winery. Head back down Zaca Station Road to Foxen Canyon Road and turn left.
Proceed 1.4 miles, climbing to a Foxen Canyon overlook, then drop downhill into the valley and the Fess Parker Winery.
Other Biking Options in the Santa Ynez Valley
Try the Alisos Canyon Loop, a coffeehouse bike route, Casmalia Loop, Cat Canyon Loop, Figueroa Mountain Loop, Foxen Canyon Wine Tour, and Happy Canyon. With so many biking options and trails, you're sure to find one that is just right for you.
Before planning your bike trip to Santa Ynez Valley, make sure you check VisitSYV.com first for a complete listing of Santa Ynez hotels and Santa Ynez Valley restaurants. You will also find an outstanding selection of things to do in Santa Ynez Valley. We love sharing the fun and natural beauty of our charming communities with visitors to our area. Whether you like to bike, hike, swim, shop, eat, or drink – we've got it all in the Santa Ynez Valley
Happy Cycling from Visit Santa Ynez Valley!
---
---
About Visit Santa Ynez Valley: Visit Santa Ynez Valley provides listings of the best places to eat in Solvang, best Santa Ynez wineries, and lists things to do in Santa Ynez Valley. "Like" the Facebook page for ideas on planning Santa Ynez vacations. Call 805-450-8841 or email info@VisitSYV.com to learn more about cycling in the Santa Ynez Valley.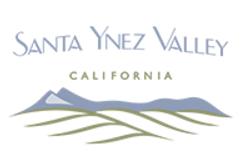 Top Ten Things to Do in the Santa Ynez Valley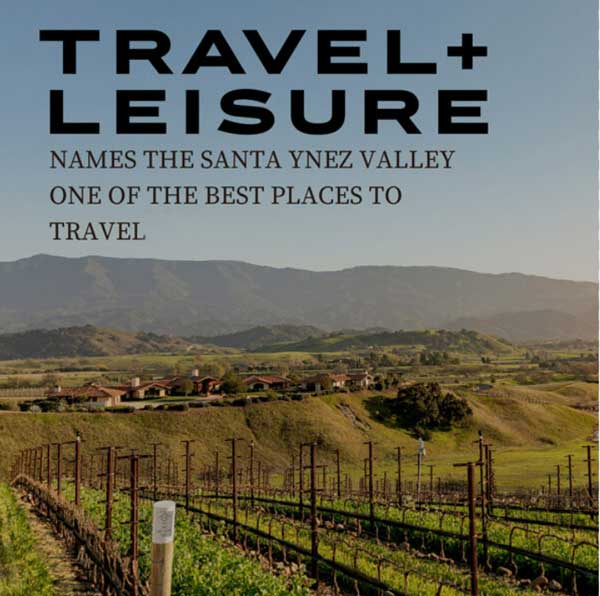 Noteworthy: World's Must-Visit Travel Destinations
About VisitSYV.com: Visit Santa Ynez Valley provides listings of the best Santa Ynez wineries, best places to eat in Solvang, Santa Ynez hotels and inns, and things to do in Santa Ynez Valley. Visit the website at www.VisitSYV.com for complete travel and visitor services. "Like" the Facebook page for ideas on planning Santa Ynez vacations. Email info@VisitSYV.com for help planning your next vacation in the Santa Ynez Valley.