Easter Weekend ~ April 8 – 9
A Special Time to Celebrate – Gather with loved ones – enjoy the beautiful Santa Ynez Valley 
Santa Barbara County Wine Country
---
CALL ahead for information and reservations
---
Saturday, April 8, 2022
Buellton and Solvang Recreation – hosts the Santa Ynez Valley's biggest Easter egg hunt followed by activities, games, Easter crafts and more!  Hunt starts promptly at 10am.  Get there early.
River View Park
151 Sycamore Drive
Buellton, CA  93427
Saturday, April 8, 2023. Hours: 9am – 1pm. Free admission
---
Easter Egg Hunt
Bring the kiddos out to the winery for our family Easter egg hunt! Let the kids hunt eggs while you relax and enjoy springtime at the winery. We'll have our bean bag toss boards on our vineyard lawn and our giant chess board in our courtyard for you to enjoy. Bring the dogs and go on a walk around the path that circles our Grenache Blanc vineyard!
This event is free to attend, but please make a reservation for admission!
Date: Saturday, April 8th – 10am-11am
---
Sunday, April 9,
EASTER SERVICES
2901 Nojoqui Avenue at Alamo Pintado Avenue, Los Olivos, California 93441
Easter Baskets for Children and Youth at 9:30 am
Easter Day Service in Courtyard (in-person & online), 10am- 11am
---
Sunday, April 9

, 2023
EASTER LUNCH, BRUNCH & DINNER
We are open for Easter lunch and dinner open 11am-close.
---
EASTER BRUNCH
April 9, 9 AM – 2 PM
555 Mc Murray Road, Buellton, CA 93427
(805) 688-1000
Easter Sunday Brunch
Bakery Station, Cold Bar, Juice Bar,
Hot Buffet, Brunch Action Station,
and Dessert Station
Adults: $50, Kids: age 4 -12 $20,
children under age 4, free
---
April 9, 10 AM – 4 PM
Please join us for our inaugural Easter Brunch at Roblar Winery! We will have a beautiful brunch buffet, sparkling wine, mimosas, and so much fun. Chef Peter Cham promises to provide an Easter menu that will surely amaze. Ticket pricing is listed below. Price includes the full brunch buffet and a glass of sparkling wine or mimosa, or glass of orange juice for children:
$85 per person
$75 per Wine Club Member (up to 2 tickets at Wine Club Member price)
$45 for children (ages 12 and younger)
A $10 per person deposit is required for booking. We hope to see you all there!
Reservations required  for parties of 1 to 8
$10 deposit per person
---
Easter Brunch at Plenty on Bell
April 9, 11 AM – 3 PM
Plenty on Bell in Los Alamos is hosting a yummy Easter Brunch on Sunday, April 9 , 11 am – 3 pm with an Easter Egg Hunt for Kids. Check out our website plentyonbell.com for menu. Reservations (805) 344-3020 or email.
$30  Menu: Eggs Benedict; Pan Seared Salmon; Salad Green Bean Nicoise Salad; Plenty Burger & Fries. Plus Strawberry Shortcake Easter Brownie. Mimosa. Coffee Tea Soda. Kid's Menu $15
---
April 9, 10 AM – 5 PM 
Please join us for our first Easter Brunch Buffet at Vega Vineyard & Farm!  Price includes our brunch buffet and a glass of sparkling wine, bellini or mimosa (21+ only), or glass of orange juice.
$49 per person
$45 per Wine Club Member (up to 2 tickets per membership)
$25 for kids (ages 10 and younger), kids 3 and under are complimentary
A $10 per person deposit is required for booking. We look forward to seeing you!
Reservations required for parties of 1 to 28
---
Easter Dinner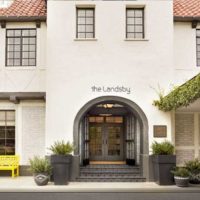 April 9, 5-9 PM
1576 Mission Dr, Solvang, CA 93463
Featured Salad
Farmers Salad – baby arugula, radicchio hearts, strawberries, sundried cranberries, tangerines, candies pecans, shaved ricotta salata, pineapple vinaigrette
Featured Entrée
Braised Lamb Shank – creamy polenta, wild mushrooms, heirloom tomato confit, watercress, lemon zest
Featured Dessert
Glazed Lemon Carrot Cake
---
3400 CA-246, Santa Ynez, CA 93460
---
The Ultimate Escape Rooms
Real life Ultimate Escape Rooms open regular hours through the Easter break. Open at 11am until 8 pm daily, 7 days a week. The rooms are a little like video games comes to life, filled with gadgets and puzzles that teams – usually two to eight people – have to solve in order to escape.
Solvang Location, 485 Alisal Road, # 120 Solvang, CA 93463
(805) 857-0777 or Email 
---
Wine Tastings Open on Easter Sunday
Carhartt Family Wines ~ Open:  11 – 6/6:30 p.m.
2939 Grand Ave, Los Olivos, CA 93441
(805) 693-5100
Carr Winery ~ Open: 12pm – 6pm
Wine Tasting, Wines by the Glass,
Bottle Service, & Wine To Go,
3563 Numancia St. #101, Santa Ynez, CA 93460
(805) 688-5757
---
---
---