Add Event
September 29 - October 2
Venues throughout Santa Barbara Wine Country
, CA
Celebration of Harvest is a four day wine harvest celebration in Santa Barbara Wine Country featuring wine dinners, vineyard excursions, winery open houses, and the Harvest Experience Passport. Go to http://www.celebrationofharvest.com/weekend-schedule.html for a full list of Santa Barbara Vintners' Celebration of Harvest events, and see below for a list of their events set to take place in the Santa Ynez Valley. […]
Details
+ Add to Itinerary
---
Filter by: Special Events | Recurring Events | All
Upcoming Recurring Events
---
June 10 - October 9
The Wildling Museum of Art and Nature
Solvang, CA
Join the Wildling Museum of Art and Nature for its newest exhibition, Animals: A-Z. Travel through the alphabet as the Wildling showcases a diverse artistic representation of animal species from aardvarks to zebras and everything in between. The artworks range from realistic to abstract and represent many different mediums. For more information, call (805) 688-1082 […]
Details
+ Add to Itinerary
---
August 14 - October 23
The Wildling Museum of Art and Nature
Solvang, CA
From their bark and leaves to their ecosystems and inhabitants, each tree is unique. Enjoy exploring the artistic representation of diverse tree species among the tri-counties (Santa Barbara County, San Luis Obispo County and Ventura County) in the Wildling Museum's annual photography competition exhibition, "Trees of the Tri-Counties." Competition features both adult and junior categories. […]
Details
+ Add to Itinerary
---
September 1 @ 10:00 am - September 30 @ 5:00 pm
GALLERY LOS OLIVOS
LOS OLIVOS, CA
"CARBON on CANVAS" Gallery Los Olivos' Featured Show for September 2017In this show, Paul displays the results of his latest exploration of the range of printing media that are available for his carbon pigment printing processes.There will be an artist's reception on September 10, from 2 to 4 pm.
Details
+ Add to Itinerary
---
September 25 @ 4:00 pm - September 25 @ 8:00 pm
Wandering Dog Wine Bar
Solvang, CA
Enjoy $5 drink specials of wine, beer and cocktails with fun games like Dominoes, Chinese Checkers, Yahtzee, Backgammon and more! Whether you are a local looking for something fun to do on a Monday night or a tourist in sleepy Solvang, stop by Wandering Dog for good times and great drinks!
Details
+ Add to Itinerary
---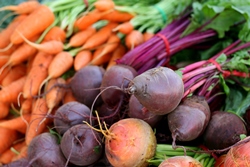 September 27 @ 2:30 pm - September 27 @ 6:30 pm
Downtown Solvang
Solvang, CA
Each week the farmers in the marketplace display a colorful bounty of agricultural products grown right in our backyard. Seasonal diversity is available year round rain or shine. Come. Shop. Socialize. Certified – the only way to buy! Join us in downtown Solvang every Wednesday on First Street, between Mission Drive (Highway 246) and Copenhangen […]
Details
+ Add to Itinerary
---
September 28 @ 4:00 pm - September 28 @ 7:00 pm
Wandering Dog Wine Bar
Solvang, CA
Test your knowledge of varietals and regions with our blind tasting challenge! Participants will try to match up answers with each wine based on type of wine, region where it is from, price point and alcohol content. $15/person
Details
+ Add to Itinerary
---
September 28 @ 5:30 pm - September 28 @ 8:30 pm
The Bear and Star
Los Olivos, CA
Thursdays have always been a special night for music and socializing at the restaurant, starting back when Fess Parker invited neighbors and old pals to sing around the piano all evening. We're pleased to announce guests can enjoy music on Thursdays once again. Every Thursday this summer, bring your friends over to enjoy our fair […]
Details
+ Add to Itinerary
---
October 18 @ 3:00 pm - October 18 @ 7:00 pm
throughout Solvang
Solvang, CA
5 Tickets. 10 Tastings. 4 Hours. Solvang 3rd Wednesday Wine & Beer Walk Every 3rd Wednesday, a fitting way to explore Solvang and take advantage of the day's deals and discounts spread throughout town, is the afore-mentioned Solvang 3rd Wednesday Wine & Beer Walk, which runs 3:00 PM to 7:00 PM. The monthly 3rd Wednesday […]
Details
+ Add to Itinerary
---